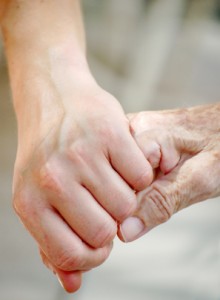 There are many reasons to consider home care for your loved one but the essence of home care can be summarized by three essential benefits.
Three Benefits of Home Care
Independence
When seniors reach the point of needing outside care, their greatest fear is the loss of their independence.  We all value our freedom and relish our ability to take care of ourselves, but for seniors, it is no longer a voluntary relinquishment, it is something that is imposed on them by the limitations of frailty and sometimes, mental capacity.
Understanding the Independence Issue
When something is taken from you, even by nature, it makes us angry and we want to strike back in defiance.  We go into denial and refuse help, especially outside help that costs money.  You may have experienced this with someone close to you for whom you are considering care.
At least 86% of people over age 60 say they want to avoid ending their days in a nursing home.  But until something dramatic occurs forcing the issue, most seniors typically refuse even home based supportive care and it's all about the fear of losing one's independence; having someone else tell them what they can and cannot do.
So it's important when attempting to arrange care for a loved one that they know that home based supportive care is just that, supportive.  The primary mission of any home health agency should be to ensure the customer's independence at home for as long as possible.  It's important that we help them understand that the presence of a caregiver is not a restriction but rather, a way of helping them keep what they cherish most, their independence.
Quality of Life
As our health deteriorates, so too does the quality of our life.  We can't get out and go or do like we used to and we feel less and less like trying.  If a senior takes a fall and breaks a hip or arm, their ability to heal is severely restricted and it takes longer for them to heal than a younger person.  Such an event can and often does trigger a serious and permanent decline in the overall wellbeing of the patient.
It has been stated that over 80% of such cases enjoy faster and more complete recovery when a knowledgeable and compatible outside caregiver is employed.  Even before an unpleasant and debilitating event occurs, a good caregiver will help ensure the safety and general mobility of a frail senior.  They can help them continue enjoying many of their favorite activities where, if left alone, they will otherwise simply stop.
Family will usually do their best to ensure their loved one continues an active life but it can become an overwhelming burden and produces guilt in all parties.  Outside help can provide the key to a continued higher quality of life for the patient and their entire family.
Peace of Mind
For the family, the most worthwhile benefit of home care is knowing that your loved one is receiving the time, attention and loving care of someone who has the experience and knowledge required to assist them in living a better, safer, longer life.  If you have been through it already, you know what it's like receiving a call from the emergency room telling you your loved one has taken a fall and broken something.
If your loved one is in the early stages of dementia, you lie awake nights worrying whether or not they remembered to turn off the stove, lock their door or take the medication they need.  These worries can be alleviated with qualified home care.
The benefits of home health care are numerous. But independence, quality of life and peace of mind and front in center when addressing the needs of the person who needs care as well as their family.  If you're considering a Live-In aide (New Jersey) or hourly assistance (counties of Somerset and parts of Middlesex and Hunterdon) give us a call to learn more at 908-359-4663 or send us an email.